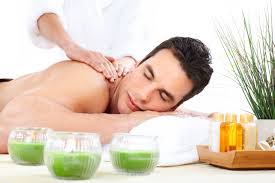 There has been a theme to my rantings about how so many of us are not taking well enough care of ourselves.  It is so important that we do.  Our Mind Body and Emotions are all connected and they NEED self care to stay balanced, this is maintenance not pampering.  I have a theory, I believe it is Self Care that will be the Fountain of youth for many.  You see Men on average have died younger then women, and it is suggested this is due to the majority of men having been exposed to the rigors and stressors of full time work for generationaly longer then women.  What supports this is that as time has gone by Women have been closing the mortality gap faster and faster as more women are committing to more full time careers and exposed to the same stressors as men.  So while my theory of self care in this article specifically is directed at men, women too will benefit from it's wisdom.
Interesting article here:  http://news.harvard.edu/gazette/1998/10.01/WhyWomenLiveLon.html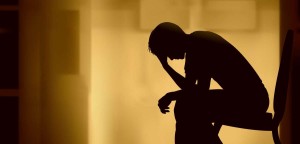 As the proud owner of K-W's 1st Eco Friendly Salon Spa and Energy I witness many guests life struggles, stressors and celebrations.  Commonly women have been over the years more excepted in the spa setting.  This seems to be simply a cultural acceptance.  For some reason, men do not enjoy this same acceptance to forms of self care in this manner.  There is a stigma where 'Manscaping' might be considered high maintenance or too feminine for most testosterone bearing counter parts.  But why?  Programming, as a Holistic Life Coach, Energy Psychologist and Owner of The Institute For Harmonious Living I recognize the dysfunctional imbalance we have towards the sexes and their natural needs for nurturing.  Women traditionally are considered soft, weak, emotional, we expect them to show and share emotions, we tend to gravitate to each other to console and nurture. Men are taught to be rough tough, unemotional, don't cry when you get hurt or look for comfort or you are considered a wimp.  Look how we have conditioned ourselves? Neither programmed belief is accurate.   Now as women step equally into the work force we have adopted the belief that to be in the 'Man's World' we must adopt their behaviors of self numbing in emotion and self care.  Don't get me wrong, I see women every day that suffer from every form of guilt you can imagine!  Mother's Guilt, Working Guilt, Image Flaw Guilt, it's crazy and therefore we tell ourselves we are not WORTHY of self care.  But I think you will agree that as our opposite sex roles become blurred we must look at what we are doing to support ourselves through this shift.  This way we will teach our next generation how to better maintain healthy mind, body and emotion awareness.
Lets look at what happens to our bodies with stress, many who follow this blog are familiar with Fight or Flight right?  It is a physical reaction that the body uses in cases of being under attack and releasing endorphins and hormones into the body that are only supposed to be there in case of lethal danger, but we live there voluntarily daily when we adopt stressful thinking and behaviours creating habits that trigger us all the time to react this way over and over.  This behavior is preventing the body to function normally and eventually leading the body to decay and create illness.  How do we combat this?  SELF CARE.  Self care allows the mind to stop its incessant negative chatter, relaxes muscles and allows good chemicals and hormones to flood the body with happy juice, allowing the organs to focus on their natural highly intelligent job of maintaining good health repairing and regenerating healthy cells, not being distracted with pretend dangers.  The skin is your largest organ.  Nurturing this organ with proper cleaning and moisturizing habits is no different then visiting the dentist and eating healthfully.  Pressure points under the skin can be activated through massage. reflexology and lymph drainage to assist the body in its effort to repair and detoxify.  The mind relaxes further and allows the emotions to balance allowing you to settle deeper into relaxation.  The mind is a machine and without constant supervision will create a reality you do not want.  By controlling the thoughts you control and improve your life experiences significantly.
I have invited several male friends to pop in for services to share with you their personal insight on self care.  Some had never had services like this before, others may have scoffed at it and still others were embarrassed to try it.  Luckily I know some amazing people who were willing to be part of my private study.  In the coming weeks I will share with you their feelings towards their self care experiences at HHDS.  I hope to encourage women too, to expand their regimens to more then just cuts colours and the odd nail treatments.  We have a couple amazing ideas for this year introducing opportunities for our guests to create a comfortable budget while maintaining proper self care and improving their life experiences.  Watch here for future testimonials and great promotional opportunities to sample wonderful self care services and improve your health!
See the following testimonials:
'Okay Men!! Pedicures are not what you think they are. Imagine handing over the labor of tending to your toe nails to a professional. The Hybrid Hair & Detox Spa is THE place to go! I had the most amazing experience of my life! My feet felt absolutely amazing! Happy, happy feet!! smile emoticon You don't have to hand in your Man card to enjoy this experience. You can even combine it with a Reflexology treatment for added benefits. Get an amazing hair cut afterwards by one of the many skilled hairstylists there. It is truly a magical place when you walk through those doors. Just go! ' ~Trevor S. Waterloo Ont 47 yrs
'I went to Hybrid Hair and Detox Spa on Jan 6 2016, to get a hair cut, manicure, facial and pedicure.  When I first got there I was quickly greeted by warm inviting smiles by the staff in the salon.  I got a great hair cut which I really liked!! Next I went with Elena to get my aesthetic services done. The environment was relaxed and comfortable.  The people were very nice.  I will go back again in the future for sure.' ~ Brett P. Mount Forest Ont 18 yrs