Located in Mount Forest 
Full Eco friendly, Family Service, 2SLGBTQI+ safe and Retail Options for Eco Friendly Skin, Hair, Yoga and Holistic Life Coaching Sessions and Certification!!
We truly are your one stop shop for all things Eco friendly, Self Care Supporting and Holistic Approach to your Physical, Mental and  Emotional self!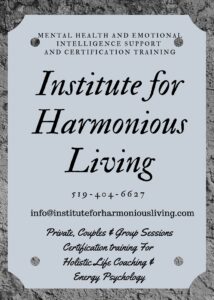 #SELFCARESAVESLIVES
 For More Info On Individual, Group and couples Holistic Life Coaching or
For certification in Holistic Life Coaching and Energy Psychology
see our Institute For Harmonious Living page.
Hours\Contact
Mount Forest 519-509-1976
hhds@wightman.ca
***Tuesday and Wednesday by Appt Only***
Thursday: 10 a.m. – 4 p.m. 
Friday: 10 a.m. – 8 p.m.
Saturday: 9 a.m. – 3 p.m.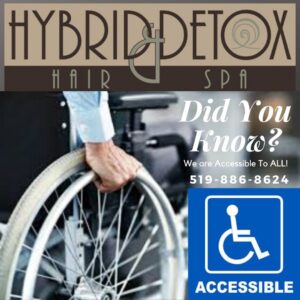 *Appointments upon request
Mount Forest Location:
183 Main Street Mount Forest
We recycle, reuse, repurpose and compost all biodegradable products.
We carry all styling and back bar products that are the safest available options for professional use, eliminating many toxic preservatives, colour additives, and unnatural scents.
We partner only with manufacturers of skin and hair products that reflect our beliefs in Fair Trade and Environmental Consciousness practices.
We offer a refill program on all of our shampoos and conditioners, and some of our styling aids for retail. We have products in aluminum and recyclable bags (instead of litre plastic bottles) containers to reduce the amount of plastic entering landfills and to facilitate the refill program.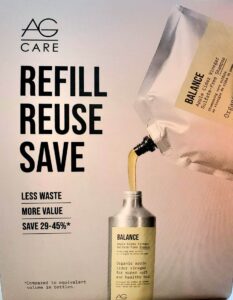 Have donated trees annually typically to a local school or park.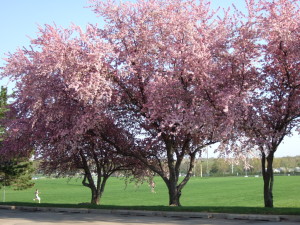 We participate in community garbage clean up every spring.
We use Safer Products in almost 100% Post Consumer REcycled Bottles, and aluminum bottles (AG Canadian Made Hair Care) for REfill
We wash our own linens to eliminate the harsh toxins used in mass laundry services and use biodegradable laundry detergent.
We use reusable highlighting foils that can be recycled at the end of their useful life.
All to get results like THIS!