Many things floated through my mind about what to write about in this weeks Blogg, and I realized all the themes were linked, as everything is.  It all flows back to, 'What Are You Investing In?'.
I know longer have cable.  I have not watched the news in a very long time.  I always find out what is going on.  Always.  I won't bore you with why I do not watch it other then to say, I do not feel it's accurate and it leans too often to the negative.  What happens when any of us lean too far, too often, to the negative?  We perpetuate more negativity.  I personally do NOT want to invest that way.  I do not want 'interest' on my negative thoughts or feelings.
I have seen and heard of many sad events happening lately close to me and not so close.  Watching a young woman be verbally, emotionally and physically abused for falling in love with a boy not of her culture and religion, by her own family.  This isn't the first time, I've seen it and heard of this before.  In varying degrees of extremity and aggression.  Hearing how a rapist is protected and supported by the courts, a woman left to spend her life recovering.  Watching a man of authority inflict fear, pain and manipulation to sexually and physically assault women and walk away with very little if any repercussion.  Watching human beings cut down during a seemingly typical fun Saturday night, for no other reason but for their sexual connotation.  But this isn't new, this is old news, this has become common place like a disease, we like to think it's just in a neighboring country but it's here, as I mentioned with the earlier example, it's in our town, our schools, our homes, our heads.
Typically many will start pointing fingers at an extremist group, a religion, a culture, a race.  But it is far more sinister yet far more basic then that.  It can be summed up in just a few words.  Intolerance, ignorance, hate, fear.  It was found in Cristopher Columbus when he raped and pillaged the peaceful native people he found when he discover the new land, it has been in every war in the name of religion or for power, ever domestic dispute, every random act of violence from stealing a purse to rape to murder.  It simply has different faces.  But it's all the same underneath so why hate the face?  Stop looking at the surface, it's underneath you too, in the swearing at the diver who cut you off to the gossip you tell behind a coworkers back to the bullying on the play ground, to the mental abuse you put yourself through every time you tell yourself yours stupid, incapable, fat, ugly, worthless and on and on and on….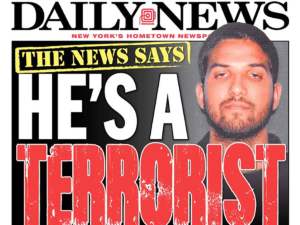 What Are You Investing In?  Do you choose to add to your own negativity with layers of invested energy focusing on self inflicted crippling thoughts and emotional scars?  Do you watch negative shows and news only to spread the news, and feed the fearful sensationalism propaganda?  Are you someone who turns a blind eye to a neighbor, child, spouse, parent doing something you know is wrong and allow it to build until one or many are hurt?  How do you begin to reign in the violence? Start with your own actions thoughts and behaviors, move on to acting out of peace, love and acceptance of others, ALL OTHERS.  If you see someone of YOUR race, YOUR culture, YOUR religion, YOUR beliefs striking out against others in a hateful way, DO WHAT IS RIGHT to protect others from violent acts, help your friend, loved one, neighbor by protecting them from themselves, report it, don't turn a blind eye, or your hands too will be bloodied with the investment you made by a decision of inaction.
What are you investing in?  How do you choose to spend your money, your time, your life?  Every choice you make controls an outcome, even the choice not to choose.  You vote with your dollars, your habits, your decision to or not to vote.  You vote by raising your children in the environment you provide for them.  What do you see as your future balance?  Have you invested enough time in your health to live a strong healthy life with your grand or great grand children?  Have you invested in your relationship with your kids for them to want to come visit you when you are in a home?  Have you invested enough in ethical practises to lead your life as an example to tohers on how to honour and respect all life on this planet?  Have you invested enough in your fellow man/woman so that your deposite of love and accpetance onto others invests into an epidemic of colossal proportions that it takes on a healing lif of its own?  Have you invested in the understanding that with voting you DO have a say in the environment your country offers to be safe in and out of your ow home, local entertainment spots and schools?
With the closing remark, that in a peaceful world no weapon is lethal.  I am completely opposed to guns, yet, as sadly our next generation has displayed in record numbers of suicides, words can kill, and you don't need a licence to speak.  What are YOU investing in?  I choose to invest in the future, future generation, future evolution, future peace.  Will you join me?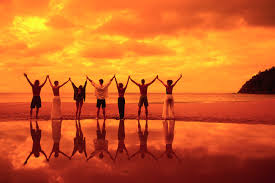 Normally I would write a gratitude peace to our fathers for fathers day, and they should not be over shadowed by the grievous acts of radical behavior.  To my Father who voted just days before passing, I do hope our neighbors to the south will vote for a peaceful future this fall.  To our fore fathers I offer forgiveness for what they may have done in ignorance and fear, I also show gratitude for those who fell for us to enjoy peace.  To the Fathers Today may you raise tolerant, loving peaceful and respectful children of both sexes, this will not be a simple task, but I know you are up for the challenge!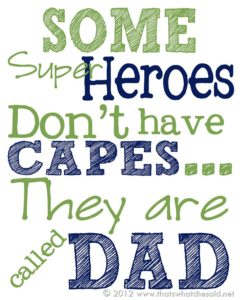 Show your your love and gratitude with our amazing spring promos to encourage him to fill up his self care cup!