-ERIN KIERS –
Owner of
Hybrid Hair and Detox Spa
and
The Institute For Harmonous Living
Author/ Public Speaker/Master Colourist/ Artistic Director/ Esthetician/Relaxation Massage/Certified Holistic Life Coach Instructor And Energy Psychologist Instructor/  Master Reiki / Celtic Reiki/ Shamballa LEVEL 1,2,3/Certified DoTerra Aroma Touch Therapist/ FRC Enhanced and               Restorative Yoga Instructor
http://instituteforharmoniousliving.com/                         https://hybridhairanddetoxspa.com/
As I work on yet another book, this one for older folks, I lean deeper into collective community mental health support.  Let me know if I can be of service to your class, school, convention, business, in private or group to empower, inspire hope and instill peace and courage into your heart and into the hearts of those you love and support. Call 519-261-1976 or email hybridhairanddetoxspa@rogers.com to enquire about booking me as a speaker.
Going on 30 years of experience in the hair industry.  Mastering cutting skills as well as colour and event styles, I maintain and exceed these polished skills through continued education and share this experience with junior staff.
After 15 years of exposure to toxins and chemicals traditionally present in professional products, I felt it was time to provide what I felt was far too long in coming, K-W's FIRST Environmentally Friendly Salon and Spa.  While unveiling all new product lines and salon services that reflect our new belief system, we brought to fruition everything we need to provide you and your family with safer, healthier hair and skin experiences in the salon and at home.  We pride ourselves with the latest techniques and services; all that you would expect from a high end salon, without the pretentiousness and toxins!  As soon as you walk through the door you'll feel it; warmth, comfort, unconditional acceptance.  The energy is pure indulgence!
I have in recent years gone back to my original expansive training in hair skin and nail service providing our guests with a full range of organic skin care treatments, manicures, pedicures, waxing, in a friendly and relaxing environment. With an integrative approach to healthy skin our treatments support the health of the skin and wellness. Chronic skin conditions such as premature aging, youth and adult acne, dermatitis and rosacea are all issues linked to internal inflammation. To make significant improvements, we need to soothe inflammation: by neutralizing free radicals, reducing exposure to synthetic chemicals, boosting immune function, balancing hormones, detoxification, and topical support including natural skincare treatments and organic products. We use only 100% organic active ingredients in our RVB Diego Dalla Palma products in our skin care treatments, natural hair removal wax and professional water-based non-toxic nail polish. Using Zoya nail polish, the first to remove toxic ingredients such as toluene, camphor, formaldehyde, formaldehyde resin and DBP (dibutyl phthalate) from its formulations.
While traveling this path to a healthier company, I have experienced wonderful transformations in my services as well!  I now offer Usui Reiki, Shamballa, Celtic Reiki, Crystal Grid and Holistic Life Coaching, Energy Psychology as well as offering certified training to others. Having suffered the impact of Depression and Anxiety in my teenage years, I have found tools and skills through my certifications as a Holistic Life Coach and Energy Psychologist.  I am so very excited to be offering other people who are struggling and feel that there is no hope skill and tools of empowerment that will transform how they see their life and their ability to not just manage but over come depression and anxiety on their terms. All of this in addition to my extensive hair, skin and nail services you now enjoy.  This new addition to self care support, and transformational empowerment was essential to what I feel this space is about!  
I am proud to announce our Classes and Workshops on Self Care and Emotional Intelligence I offer as well as our Collaborative Consciousness Team of Local experts .  Follow our WebPage, Facebook, Twitter or LinkedIn to see our current list of Self Awareness and Self Help work shops focused on your Health and that of your family an community!
Books available in stores and online By Erin L. Kiers
I Have Chakras Just Like You is a fun beautifully illustrated children's book about Chakras and how they impact our mental, physical and emotional selves.
IHaveChakrasJustLikeYou_SC_12-07-20 (1)
My second book, No More Medicine Mama is a fun, educational guide to Crystal Therapy for kids.
NoMoreMedicineMama_SC_12-11-28
I am excited to now be offering Online Certification for Holistic Life Coaching and Energy Psychology in Ontario, for more information check out my website for the Institute For Harmonious Living http://instituteforharmoniousliving.com/
I look forward to sharing all the nurturing self care services I can provide for you. Prepare for guilt-free self care that makes you forget your worries and leaves you feeling rejuvenated sexy and conscientious.
#SELFCARESAVESLIVES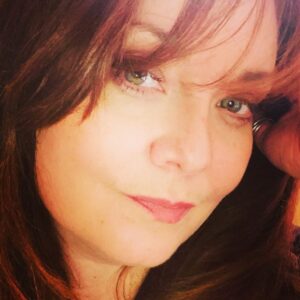 -TRINA REID-
Trina is a graduate of the European style institution Twin City where she was recruited in to two salons and started her career with make-up and hair for fashion runway and in the salon picking up skills from a various cross section of stylists and becoming a certified specialist with some major companies before she found her home with the Redken family.
Trina became a product specialist for Redken in her third year and found a real love for the science of hair thanks to Dr. David Cannell. Her trainging included various business building and artistic and technical classes including some of the worlds top stylists NAHA winner, Ruth Roche, Alex Bradford, Sami Villa, Kitty Victor and more. Trina was quickly promoted to client relations manager and trainer and than focused on many personal and team development classes to understand the real connection between guest and stylist and to help teach that skill.
During that time she also became a Reiki practitioner to help people understand how to clear their mind and remove stress and also became a Certified Nutrition and Wellness Specialist because there is a direct link between looking and feeling great in her opinion.
Trina is a graduate of the Martin Parsons long hair training and has various advanced esthetics training certifications including Hot Stones Massage and Chair Massage. Trina tries to accompany her stylists to many of their educational events and the highlights of her career include the Redken Canadian Convention, Las Vegas Symposium Redken Montreal Fusion, and all of her opportunities to design for the One by One foundation cut a thons which raises money for many foundations and his endorsed and utilized by some major celebrities.
Trina loves all aspects of the beauty industry and could not pick a favourite she loves a good challenge including resurrecting even the most damaged hair to its full potential. She is artistically inspired by texture, flow, movement and music and loves creating a total look for men and women. Personally inspired by Peter Mahoney, many of her clients her parents who made her believe she would be great at anything she would do and her children Geron, John and Kennedy.
           Trina Splits her time between HHDS in Mount Forest and her Other Salon in Fergus, 
Cut And Design