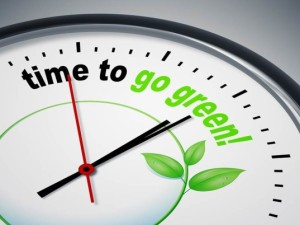 As mentioned last week for our Tips Tuesday, April is a big month for us!  We are pumped for our week of Green Awareness, clearly we have this mindset all year round, but we honor this week every year to inspire, have fun and rally our community to make an effort to clean up our beautiful city and recognize areas in our lives that we could be doing more, while celebrating what we have done up till now!
From April 19th -23 we will be having fun with in salon activities for adults and kids a like!  Pick up a colour sheet for your kids any time during the week and hand them in on Friday, they could win a hair cut and mini mani and pedi!  adults have prizes to win too, pick up your Earth Week Intelligence questionnaire and see how much you know about it, hand them in by Friday and you too could win a Hair cut , Mani and Reiki session!  Our amazing Green Friends will share tips all week on how to be greener and live simpler lifestyles to support mind body and spirit health!  Our amazing April promos will be all month but certainly will be enjoyed more specifically during our Earth Week!
30 min Reiki and 30 min Massage for 1 hour of bliss!  $50
Glow Facial and Hair cut for $99
A full Eco Manicure and Pedicure for $50
Great for a treat for you or an amazing Mothers Day gift!
**Also when you book in the week of our Earth Week celebrations we will be handing out special gifts of appreciation for your participation!
Here we have listed some suggested supplies to keep your clean up fun and safe!
Trash bags and Recycling bags, most of what you pick up will actually be recyclable!! Have more of the blue bags on hand rather then filling the landfill with things that could be recycled.
Safety signs
Refreshments
Gloves/heavy-duty
Buckets for sharp objects
Insect repellent
Tools (ropes, rakes, shovels, etc.)
Safety vests
First aid supplies
Communication equipment
Some more things to be aware of :
Make sure everyone is aware of safety requirements and areas to avoid.
Make sure children are assigned adult supervision
Know where to leave collected garbage bags for collection and removal.
Know how to handle and dispose of items that are hazardous waste, tires, batteries, waste oil, etc.
Make sure plenty of water, communications equipment and a first aid kit are on-site.
Know what to do in case of injury or emergency.
Keep a positive attitude and not let volunteers be overwhelmed; the last thing you want to do is overwork your volunteers; you can always schedule another day.  Make it fun!!
We always end at least one day with a trip to Dairy Queen to say thanks to our helpers!
thanks to everyone planning to participate including our local schools and businesses, we need all the help we can get!