-ERIN KIERS –
OWNER/ MASTER COLORIST/ ARTISTIC DIRECTOR/ CERTIFIED HOLISTIC LIFE COACH INSTRUCTOR AND ENERGY PSYCHOLOGIST INSTRUCTOR/  MASTER REIKI / CELTIC REIKI/ SHAMBALA LEVEL 1,2,3/  AROMA TOUCH THERAPIST/ AUTHOR/ PUBLIC SPEAKER 
Owner of 'The Institute For Harmonious Living', Serving Ontario and Manitoba,  http://instituteforharmoniousliving.com/
I have over 20 years of experience in the hair industry.  Mastering cutting skills as well as colour and event styles, I maintain and exceed these polished skills through continued education and share this experience with junior staff.
After 15 years of exposure to toxins and chemicals traditionally present in professional products, I felt it was time to provide what I felt was far too long in coming, K-W's FIRST Environmentally Friendly Salon and Spa.  While unveiling all new product lines and salon services that reflect our new belief system, we brought to fruition everything we need to provide you and your family with safer, healthier hair and skin experiences in the salon and at home.  We pride ourselves with the latest techniques and services; all that you would expect from a high end salon, without the pretentiousness and toxins!  As soon as you walk through the door you'll feel it; warmth, comfort, unconditional acceptance.  The energy is pure indulgence!
While traveling this path to a healthier company, I have experienced wonderful transformations in my services as well!  I now offer Usui Reiki, Shamballa, Celtic Reiki and Holistic Life Coaching in addition to my extensive hair services you now enjoy.  This new addition to self nurturing was essential to what I feel this space is about!
I am proud to announce our Classes and Work shops on Self care which are offered by our Collaborative Consciousness Team of Local experts .  Follow our WebPage, Facebook, Twitter or LinkedIn to see our current list of Self Awareness and Self Help work shops focused on your Health and that of your family an community!
Books available in stores and online By Erin L. Kiers
I Have Chakras Just Like You is a fun beautifully illustrated children's book about Chakras and how they impact our mental, physical and emotional selves.
IHaveChakrasJustLikeYou_SC_12-07-20 (1)
My second book, No More Medicine Mama is a fun, educational guide to Crystal Therapy for kids.
NoMoreMedicineMama_SC_12-11-28
I am excited to now be offering Online Certification for Holistic Life Coaching and Energy Psychology in Ontario and Manitoba, for more information check out my website for the Institute For Harmonious Living http://instituteforharmoniousliving.com/
I look forward to sharing all the nurturing our highly skilled staff can provide for you. Prepare for guilt-free indulgence that makes you forget your worries and leaves you feeling rejuvenated sexy and conscientious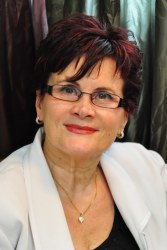 –ELENA MUSCALU –
ESTHETICIAN/RELAXATION AND HOT STONE MASSAGE/REFLEXOLOGIST/REIKI LEVEL 1
I have enjoyed working at HHDS since it's opening in 2010, and have been thrilled to enjoy better health in my career due to safer hair and skin products and services.  I am proud of our cleaner products and the results people rave about after their visits.  It feels good to be  part of a conscious company and know that we are positively impacting ourselves , our community and in turn our planet.  My compatriots loving refer to me as the "Facial Queen", it is such a compliment , one I embrace and pride myself on.  I offer you full skin services with the added experience and training in Reflexology and Reiki Level 1.  Whether it's a relaxing massage, Facial, Mani, Pedi or Waxing, each service with be infused with healing Reiki Energy.  I look forward to sharing our Conscientious Beauty with you!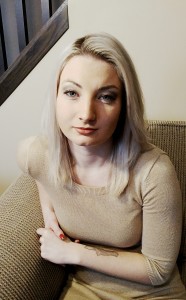 -MORGAN MINNICK –
JUNIOR STYLIST, REIKI LEVEL 2, LASH EXTENSION TECHNICIAN
I have had the benefit of watching Hybrid Hair and Detox Spa's evolution and I am very excited to announce that I am now a licenced stylist and expanding my energy practitioner training.  Even though the 'Eco' Friendly approach is not new to me I am still so proud to be a part of HHDS' continued evolution, as evolving with it.  I have already expanded my energy awareness to Reiki level 1 and look forward to attaining level 2.  I intend to expand my skills approach to including artistic Make up application which will compliment my certification for Lash extension.  I can't wait to meet you and offer you amazing Eco Services, Green Products and relaxing Energy services!