Current Workshops and Classes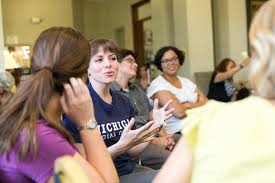 HHDS Winter  Workshops 2018
Jan 24, Feb 7, Mar 7 From 7:30-9:00 pm
Join Erin Kiers, a certified Holistic Life Coach and Energy Psychologist, for 3 evenings dedicated to sharing alternative options for 'filling your cup up', so you can show up with as much energy as you can in everything you do, benefiting everyone around you! 
♥Want to learn about crystals and how to use them? 
♥How about learning more about energy treatments? 
♥Or learning skills and tools to avoid cycles of drama and pain that seem to creep back over and over in your life?
♥ Learn how to exceed your own expectations by manifesting what you truly want? 
♥Combat Anxiety and depression using affordable empowering tools.
Acquire skills that will serve you for the rest of your life to build confidence and joy in your relationships with yourself first and others in turn.  Each night will be a different focus to enlighten and empower, complimentary refreshments and a question period to provide opportunities to directly impact your specific concerns.
**Space is limited so reserving your seat is necessary, each evening is $25 or prebook your seat for all three for a discounted price of $60.  Call 519-886-8624 to register.
Jan 24, Feb 21, Mar 21 7:30 – 9:00 
Join Kerstin Kramer for three evenings of Essential Oil Bliss!  Learn how to use Essential Oils, how to blend and apply safely for you and your families needs.  Make and takes EVERY CLASS, allows you to leave with a custom blend to suit your immediate needs.  Each class is $25 Reserve your seating by calling 519-886-8624
For Mind Body and Spirit Health and Welness!