~BREAKING NEWS~
 1st Eco friendly Salon/Spa/Energy Treatment/Yoga and Holistic Life Coaching Center in  North Wellington!  Offering Eco Friendly Hair, Yoga as well as Mental and Emotional Self Care Services As of November 1 2021 Find Erin at: 
                                                             183 Main St S Mount Forest                                                                 
Call for More Info,  Mount Forest 519-509-1976 or email: [email protected]
to set up an appointment 
Holiday Hours 2022
Tues. Dec. 20 By Appt
Weds. Dec. 21 By Appt
Thurs. Dec. 22 9 – 3
Fri. Dec. 23 10 – 8
Sat. Dec. 24 8 – 2
Tues. Dec. 27 By Appt
Weds. Dec. 28 By Appt
Thurs. Dec. 29 9 – 3
Fri. Dec. 30 10 – 8
Sat. Dec. 31 8 – 2
We are Celebrating 12 years in service!  
HHDS opened its doors in Belmont Village in 2010!  We moved to Weber St near Bridgeport in 2012, before nestling into the the warm inviting village of St Jacobs. Finally we have settled into our hometown and now only location in Mount Forest to reduce our carbon footprint.  
Erin Kiers' vision for Hybrid Hair and Detox Spa started when she was a child and knew she wanted to take care of people and the Earth. Raised on a farm, she knew the value of taking care of the environment. Once she became a hairdresser, she was concerned about the chemicals she was using and exposing her clients to.
It was around the time that she viewed a documentary about the 

Great Pacific Garbage Patch

, that she decided she could no longer abide by the practice of her industry. Shortly thereafter, the opportunity to purchase the salon she was managing presented itself, and she realized this was fate.
Share in Erin's story, and indeed, her passion, by joining the Hybrid Hair & Detox Spa Family!
Erin's passion for the environment extends to the love and passion she instills in her support of the Emotional Intelligence and Mental Health of those around her of all ages.  Following her extensive journey through attaining multiple training opportunities for energy treatment certifications, her path guided her to attain Holistic Life Coaching and Energy Psychology Certification through Christina Reeves' Echo Centre.  Using these transformational skills she now has the honor of walking with others who feel called to empower themselves and creating authenticity and fulfillment in all areas of their life. 
Learn more about…..
Holistic Life Coaching,
In the following pages!!
HHDS Hair, Skin, and Nail Products
At HHD

S, we use Rica and BODE hair care products…Now offered in sugar cane bio degradable bottles! Reducing the waste entering our landfills and the amount of plastic packaging used to store our personal care products.
ZERO synthetic fragrance, sulfates, parabens, 1,4-dioxane, phthalates, glutens, neurotoxins, aluminum compounds, glycols, formaldehyde donors, urea's, carcinogens and environmental pollutants – simply a genuine, sustainable brand.
Renewable, beneficial plant-based, color safe ingredients

Certified Organic Extracts

95% post consumer recycled bottles

100% certified wind power

100% recycled fiber containers

Vegan
Latest Addition to our HHDS Eco Product Family!!  Usana is our last frontier to internal health completing our efforts to create full circle Mind, Body Spirit Self care efforts a reality!  To learn more and order right to your door, visit https://glowfromtheinsideout.usana.com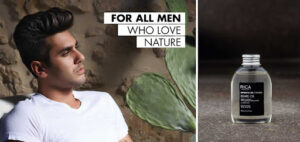 https://ricahaircare.com/en/
We use Anew color, which is ammonia-free, Vegan and odorless. It offers total white hair coverage and perfect lifting for the highest quality results. http://www.davines.com/en/in-salon/all/a-new-colour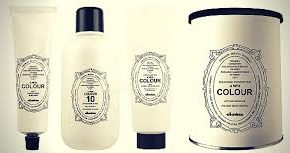 Guilt-free beauty continues from the tips of your fingers to the tips of your toes with polish from Zoya. This gorgeous selection of rich and vibrant colors is free of formaldehyde, camphor, toluene, and phthalates. Of special note; Zoya is a Vegan friendly formula.
http://www.zoya.com/
We Are LOVING Our Canadian Made REFILLABLE Mineral Make up line! Elate is Packaged in Bamboo pallets, with many items accessible to refill, received in cute little seed paper envelopes! https://www.facebook.com/elatecosmetics/
OUR GREEN MANDATE ~
While we are committed to bringing a healthy alternative to our guests, we also strongly believe in doing our part to protect the Environment. To that end, we are a member of Green Circle Salons, and utilize Bullfrog Energy – a solar and wind derived energy provider.
OUR HEALTH MANDATE ~
While caring for the Environment is essential, we are in the business of taking care of people. We are proud of our safe, healthy and rejuvenating products and services. Health and Beauty are intertwined when it comes hair and skin. To take our philosophy one step further, we support our local communty with events, fundraisers and events that support mind body spirit health and sustainability. We also donate a tree each year to demonstrate our commitment to a healthy environmental for all of us.
We are proud of our nurturing, calm, peaceful and relaxing atmosphere where our guests can replenish their souls while they pamper their bodies.