We love our clients, and they love telling us about their Green experiences!
Most Recent Testimonials: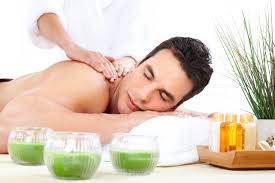 Hey there!
Morgan was great..super friendly and funny ❤love my cut and I'll be back in the fall to visit her 😊
Also, she was able to get my eyebrows done earlier than my scheduled appt, which was helpful.
I'm selfish and wish you guys were in the Cambridge area but I love your new space and will definitely be back!
Sarah L.
I am your average male teen. I am into Superheroes, Star Wars and Cars, not Mani Pedis and Facials…. Up until my latest visit to Hybrid Hair and Detox Spa. Before this year I didn't even know what a Mani, Pedi or Facial  was, I had many ideas of what it is. I had originally thought it just "dolled" you up making your nails nice and shiny and your feet and face looking good . Now I realize that is just a small sliver of what it does for you. Mani, Pedi's and Facials help with the way you feel, like releasing stress or just making you feel like a million bucks not just on your Hands, Feet and face but everywhere you just simply feel great afterwards, not just for a couple hours but for a couple of weeks! My Mani seemed like I had gotten it done the day before even though I had gotten it done weeks prior. Same goes with my Pedi's and Facial, long lasting, positive results. Now as I said I am a teen so I have some breakouts. I always wash my face and keep it clean but the breakouts kept coming until my facial. No joke not only were breakouts disappearing but they also didn't come back! I had clean and clear skin just after my one facial, something that washing and cleaning my face for years couldn't do! As you can see I have nothing but positive things to say about Hybrid Hair & Detox Spas Mani, Pedi and Facials. I couldn't find a complaint about them even when I tried. Great Offers, Astonishing Service and Spectacular Results! I highly recommend Hybrid Hair & Detox Spas Mani,Pedi and Facials to anybody and everybody! "It's good to treat yourself sometimes." ~ Corbin P. Mount Forest 15yrs
'Okay Men!! Pedicures are not what you think they are. Imagine handing over the labor of tending to your toe nails to a professional. The Hybrid Hair & Detox Spa is THE place to go! I had the most amazing experience of my life! My feet felt absolutely amazing! Happy, happy feet!! smile emoticon You don't have to hand in your Man card to enjoy this experience. You can even combine it with a Reflexology treatment for added benefits. Get an amazing hair cut afterwards by one of the many skilled hairstylists there. It is truly a magical place when you walk through those doors. Just go! ' ~Trevor S. Waterloo Ont 47 yrs
'I went to Hybrid Hair and Detox Spa on Jan 6 2016, to get a hair cut, manicure, facial and pedicure.  When I first got there I was quickly greeted by warm inviting smiles by the staff in the salon.  I got a great hair cut which I really liked!! Next I went with Elena to get my aesthetic services done. The environment was relaxed and comfortable.  The people were very nice.  I will go back again in the future for sure.' ~ Brett P. Mount Forest Ont 18 yrs
'I'm not the type of guy you would think would be interested in getting a facial. I don't worry about products other than shave balm, so I wasn't sure what to expect when I got a gift certificate for a facial at Christmas. Let's just say, I wouldn't have necessarily asked for this as a gift. It took me a while to book it, but once I was in the room with Elena, I realized this was going to be great. The space was very calm and Elena was terrific about explaining what she was doing, so there was no mystery. I was so relaxed, I actually fell asleep! I know a lot of people think facials aren't for guys, and while my skin looked pretty good, the best part was the relaxation. I would highly recommend this to anyone, guy or girl, who needs to unwind. I'm actually planning on booking another one!'  ~ Chris P Ontario 
Archived Testimonials: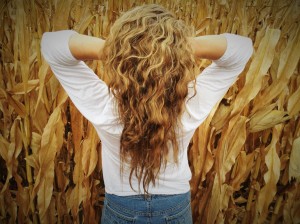 "Erin is very good at assessing the unique needs of each person's hair and creating the best style to flatter!"
D Valeda ~ Wash, cut, style
"For my first time visit, I felt right at home. All staff are very friendly, courteous and professional. Definitely my "New Happy Place!"
N Reid ~ Hair cut & color, manicure, pedicure
"Excellent service. Great products! Enjoyed my visit."
J ~ Hair cut and color
"As a holistic practioner, I am happy to know that I have the choice to visit a "Green" salon that uses products that are as gentle as possible for me and my hair. Thanks for the great and friendly service!"
K Kramer ~ Hair cut and highlights
"I have always enjoyed getting my hair done at Hybrid. The staff are friendly, the environment is calm and of course the end result always looks fantastic. And as a bonus, the spa is very eco-friendly. Would recommend Hybrid to anyone :)"
J ~ Hair color and cut
"Always a great experience! Thanks!"
J ~ Facial 
"After a busy day/week, a spa treatment from Elena is the best way to unwind. So relaxing and helps you feel completely rejuvenated and looking your best. Always a treat!"
D R ~ Facial
"The massage was very relaxing and thorough. I felt very good during and after the massage; very nice. The make-up application was educational and pleasant. Elena really knows her stuff. I liked the finished product. Thank you, Elena, for a very enjoyable morning!"
D Ward ~ Hot stone massage and make-up application
"Elena is friendly and professional and makes waxing about as relaxing as it can be!"
J ~ Aesthetics
"Very relaxing day at the spa! The mani and pedi were fabulous and the facial was soothing. The entire day included advice on how to maintain myself in between visits and the products used in the facial were amazing! My skin has never felt so good! Will definitely be coming back and would recommend to anyone!"
E Verbiski ~ Manicure, pedicure and make-up application
"A great way to escape from the craziness of life. Elena's spa experience is second to none. Elena gives personal attention to every detail. I always feel relaxed and rejuvenated after her facials. The "Green", natural spa products are luxurious and feel so wonderful on my sensitive skin! A 'date' with Elena is as good as a mini-vacation!"
K O ~ Facial, manicure, pedicure
"I fell asleep in my pedi as it was so relaxing! I feel very positive and rejuvenated when Elena is giving me my treatments. I feel comfortable asking for anything I need done. Excellent customer service!"
S H ~ Pedicure and manicure
"As soon as I walk through your salon's door, I feel instantly transformed and renewed by simply being here. I have nothing but great things to say about the aesthetician, Elena. Not only because of her expertise and professional knowledge, but I also enjoy the experience, the conversation and her energy. I had a few facials before, but nothing like the one I got from Elena. I highly recommend her."
I B ~ Facial and pedicure
"Elena has given me the most relaxing facials and hot stone massages. Her gentle touch leaves you feeling de-stressed and re-invigorated at the same time. Erin is a master colourist and hair designer who knows exactly what formulation to use and apply in order to bring out your best features. I have been seeing Erin now for almost a decade and have never looked back."
L S ~ Hair and aesthetics
"Elena goes above and beyond to create a relaxing environment. I leave feeling fully pampered, relaxed and cared for, no matter what service I receive."
M B ~ Aesthetics